Column: Koco's Corner # 103 – (Hall of Fame Season comes back to Kocosports.com)
In 2012 we had two classes (Group A and B) but 2013 was a rocky year for us so instead of the original plan of having smaller classes every Sumo Basho we are just going to have one huge class that the staff voted in months ago. Hopefully 2014 will be a better year for the staff's health, sanity and plans. Every class the crew and I scream at each other for weeks. About what makes a Combat Sports Hall of Famer, who should be put in before who, which sports should have how many athletes going in, how many people should be allowed in, How often should we let guys in. This year was no different.
What was different is this Hall of Fame class saved the site. With mine and Gerry's health and money problems we almost shut the thing down but with our love of being nerds and making a Combat Sports Hall of Fame and Pablo from Multicolor Media's hard work and determination to kept he site up and running until we didn't suck at life anymore… we still have a long way to go.
So keep checking in with us to see who makes it in.
Spoiler the first member in the 2013 Class is also the very first female in: Saori Yoshida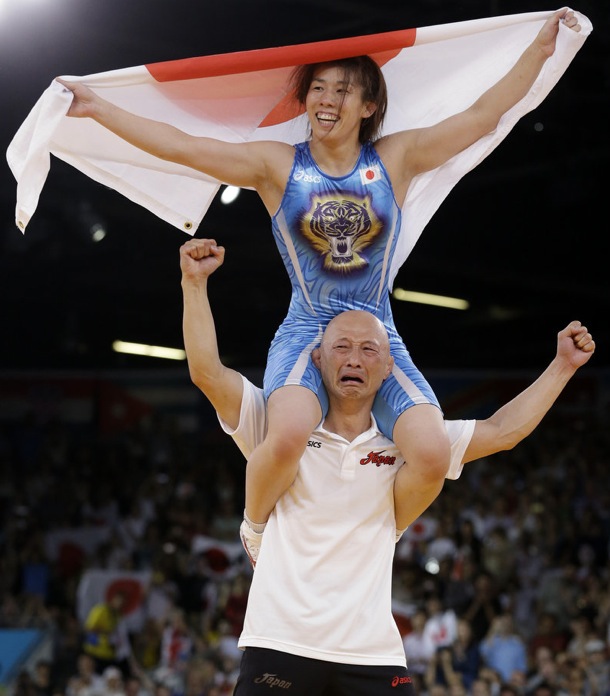 Begging for Comments: Tell us who you think should be in.
Check out below who is already in The Kocosports.com Combat Sports Hall of Fame.
Kocosports.com Combat Sports Hall of Fame Class of 2012 – Group A
Kocosports.com Combat Sports Hall of Fame Class of 2012 – Group B
Click Here To Order How to become a Pro Wrestler!
I AM OVER!!!
---
PEOPLE WHO VIEWED THIS KOCOSPORTS.COM POST WERE INTERESTED IN THE FOLLOWING DEALS:
---