Column: Koco's Corner #94 – (Pro Wrestling Memes of the Week #1)
Every Week (That is/was the plan), I will try to bring you my favorite Memes / Online Comics of the Week or close enough, It won't be an exact science like the three stars of combat sports but I will try my best.
This is usually all Combat Sports but I needed to change it to just Pro Wrestling as in wrestling Memes are king and Boxing and MMA take them selves a bit too serious and didm't have any funny ones this week or maybe I just have to find better sources.
Here is an original meme by me (If I had a day job, I wouldn't quite it) about why I haven't posted this column in forever.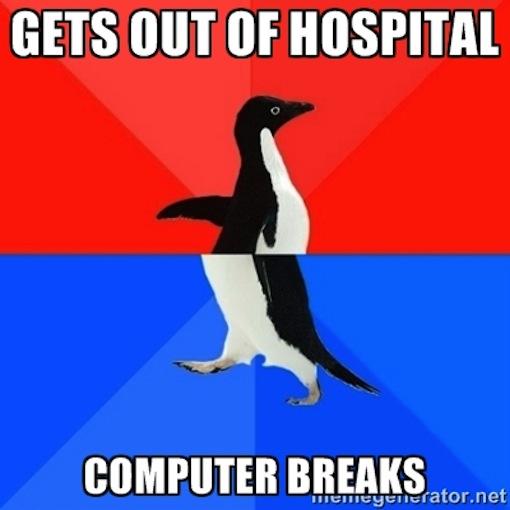 Here are my sources of great Combat Sports Memes: 
Your Botchy Neighborhood Sin Cara
Check out and like their Facebook Pages and leave any Combat Sports related Meme Facebook Pages or sites below in the comments.
On to the Memes:
Other Links and Columns
Column: Koco's Corner #92 – (The Three Combat Sports "Stars of the Week" of 9/29 to 10/5 2013)
Audio: Koco's Corner #93 – (Pro Wrestling Q&A – Stump the Idiot 2 )
Please check out our Big Pablo's (The hero and savior of our site) personal blog at http://soardogg.com/
Pro Wrestling Q&A (WWE, TNA, ROH, Indy, NWA, Japan) – Stump the Idiot 2
I AM OVER!!!
---
PEOPLE WHO VIEWED THIS KOCOSPORTS.COM POST WERE INTERESTED IN THE FOLLOWING DEALS:
---