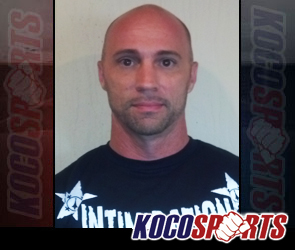 Kocosports Media & Marketing is very excited to announce the appointment of Wes Jones to the position of Print and Digital Marketing Sales Manager.
Wes will report to Gerry O'Neill – Kocosports Creative Marketing Director.
"Wes has been working with us over the past several months as consultant for online and affiliate sales, his work so impressed us that when this new position opened up, we decided that Wes was the man to work with us long term!", said O'Neill.
Wes has been a welcome addition to our growing marketing division and brings with him over 8 years experience in the sports supplement industry and apparel sales/brokering. Wes has served hundreds of clients in the sports and fitness industry over the past 8 years, including clients in the United States, Canada and around the globe.
Wes is passionate about the Combat Sports and Fitness industry, in the time we have worked together he has proven to be someone who will always over deliver. He recently started training in kick boxing with his 2 sons. His passion for the fight business and fitness industry make him a perfect fit for a company like Kocosports "Where the World Comes to Kick Ass!"
You can contact Wes at wesjones@kocosports.net
_________________________________
About Kocosports:
Kocosports is an integrated media organization and one of the leading on-line portals in Combat Sports & Fitness coverage. The company consists of a portfolio of businesses that create and deliver news and original content 52 weeks a year to a global audience.
Kocosports is accessed in more than 165 countries thousands of times daily.
Kocosports operations are organized around the following four principal activities: Media Division,Consumer Products Division, Web-2-Print Division & Marketing Services Division. The company has offices in Florida, Ohio, Japan & Canada.